What is Pos System Software?
Need to make your business run more placidly? Why not get a Pos system software? So, you must be wondering what a Pos system software is? Well, it's nothing complicated. A pos system software is a post of sale system that is a computerized network operated by a main computer which is linked to checkout terminals. It is a simple system that helps your business complete sales transactions. You can simply call it a super-powered cash register. Modern problems require modern solutions. The BIG POS tool allows you to quickly and effectively modernize your point of sale. Buy pos software malaysia today.
Benefits of the Pos System Software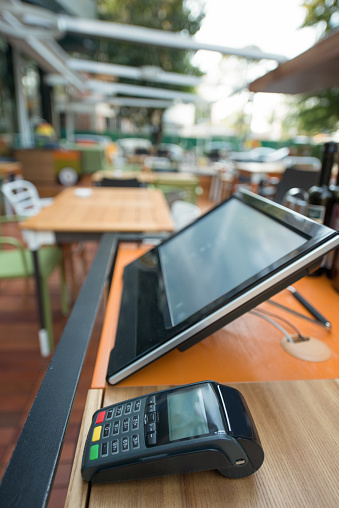 You must be wondering what are the benefits of getting a pos system software? Here are some benefits of using the pos system software to run your business more efficiently.
It saves managerial time
Pos systems are just not a tool to process payments but they are a hub that connects all of your business tools from scheduling and payroll to accounting and inventory management.
It increases service speed
Most consumers prefer to shop-in person, but the consumers biggest complaint are the long checkout lines. This is where the Pos system comes handy, as it makes checkouts smooth and swift.
It boosts revenue
Pos systems can help boost your revenue simply by developing better customer experience and moving at the speed of growing technology. You can add additional ways for your customer to interact with your business through online sales, mobile events, pop-up shops, catering and subscription services.
It provides real-time and accurate data
Keeping track of your spreadsheets manually can be quite dreary. With the Pos system software, it will be automatically tracked into your system where you can keep track of your KPIs more effortlessly.
Key features of a Pos system
There are six main key features of a Pos system that is essential to understand your needs.
Invoicing: Buy, Sell, Rent and Repair
The main function of a Pos system is to record transactions made by your store. Recording your sales transactions into your system quickly is very crucial to ensure a smooth waiting line. By having such software, it allows scanning and selling of products without wasting time.
Outstanding inventory management
The Pos system allows you to easily manage your inventory by allowing you to keep track of the current stocks that owners have in their store. This way, you will be able to manage your stock in real time and know the quantity of your goods.
Customer and supplier orders
Sometimes, customers may ask you to keep a product aside to buy later. The Pos system is effective in this situation as it helps the store meet the customer's needs and ensure satisfaction with the product. A supplier order is slightly different from the customer order. It plans your orders with the supplier when you run out of stock or need necessary information.
Integrated supplier purchases
The Pos system can help record purchases sent to the supplier. This is to ensure excellent inventory management and business.
Consistent and customizable reports
The Pos system allows you to summarise the company's activities by allowing you to have reports on different topics such as accounting, sales, inventory and many more.
Multi-store management
The Pos system allows you to manage several stores by using the same software whereby you can manage your data and improve inventory at each store.